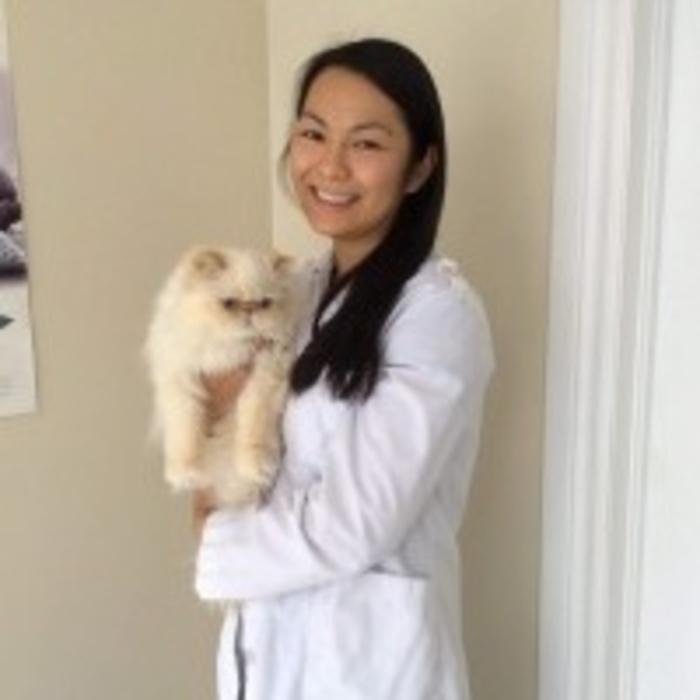 Dr. Lynn Lam
Dr. Lynn Lam graduated from the University of Edinburgh's Royal School of Veterinary Studies in Scotland in June of 2012. Prior to joining the team at Whitehills Animal Hospital in February of 2017, she worked in a small animal clinic just south of London. Born and raised in Toronto, Lynn had always known from a young age that she wanted to become a veterinarian and help animals. She received her Bachelor of Science degree in Bio-Medical Science from the University of Guelph before entering vet school. Lynn has a wide diversity of experience from working with mice in a laboratory setting, lambing sheep in Northern Ireland and working on a dairy farm in Scotland to working with rhinos in South Africa, but she has always known her passion was working with small animals. Lynn enjoys attending veterinary conferences and expanding her knowledge through continuing education with keen interests in feline medicine and preventive care.
Lynn now lives in London with her husband, their two sons, five cats, and two dogs. In her spare time, she likes to read and watch movies. Lynn is a member of the Ontario Veterinary Medical Association, Royal College of Veterinary Surgeons, British Small Animal Veterinary Association, and American Association of Feline Practitioners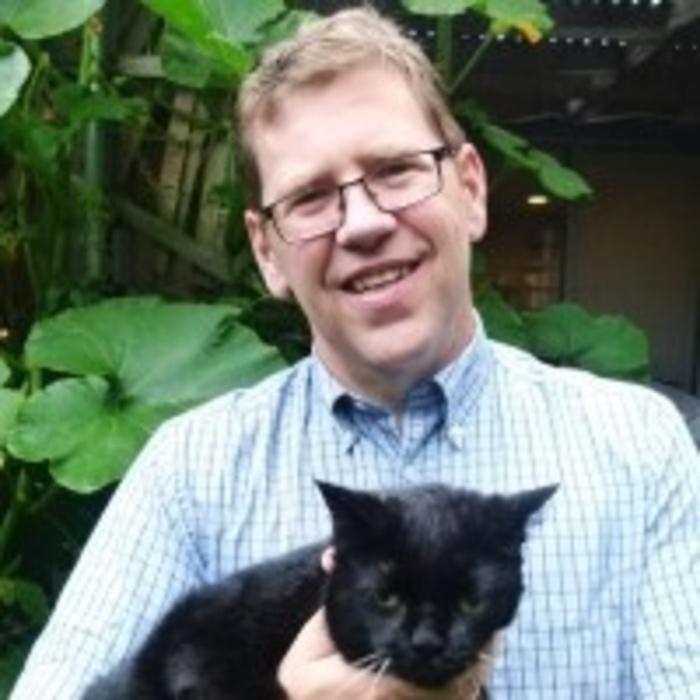 Dr. Tom Oster
Dr. Tom Oster is Whitehills Animal Hospital's "Commander in Chief". Tom graduated from the Ontario Veterinary College in 1989. After graduating, he spent 1 year in a mixed animal practice in Northern Ontario. After a few years of relief work around the province, Tom chose to settle down at the London Veterinary Emergency Clinic. After 5 years at the LVEC, Tom decided to go on the road again. He spent time doing locum and emergency work throughout Canada and Asia before coming back to London and joining the Whitehills team in 2003. He became practice owner in 2004. Tom has a real zest for knowledge and enjoys learning new and innovative things in the veterinary field. Tom found the love of his life on one of his trips to Asia. He was married in 2011 and he and his "witty and supportive" wife, have a "pretty cool" young son and a "sweet, strong-willed" daughter. Tom spends a lot of time with his family and they especially enjoy going to the YMCA together. He is very close to his sisters, nieces, and nephews (both human and furry). Tom also loves cycling and traveling to locations with "bad roads and good people". He is never one to say no to a good adventure.