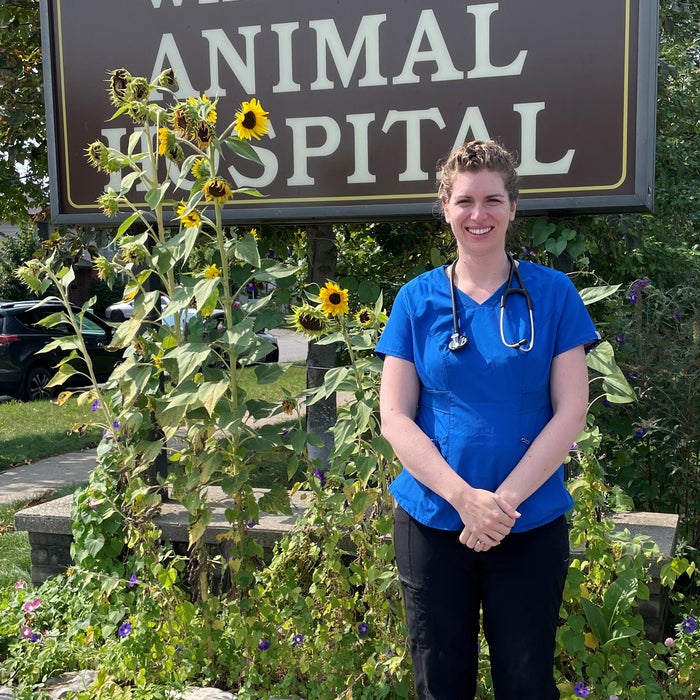 Dr. Christina Parker
Dr. Christina Parker graduated from the Ontario Veterinary College in 2012. Born and raised in London, Christina has had a deep love for animals since she was little (she used to dress head-to-toe in 101 Dalmatians gear as a young child.) That love of animals never faded, and led Christina to complete her studies and veterinary degree in Guelph. She worked at two other veterinary practices in London prior to joining the Whitehills team in September 2022.
Dr. Christina has many areas of veterinary medicine that interest her. After adopting a lab-mix (Dash) with multiple behavioural needs, animal behaviour has become a keen interest of hers. She also enjoys dentistry, complex internal medicine cases, and treating skin conditions. Christina's biggest joy is creating deep and long-lasting connections with clients and their four-legged companions.
Christina resides in London with her husband, 2 children, and a small collection of pets. In her spare time, she enjoys gardening (with a passion for pollinator plants), reading, camping, and eating delicious food.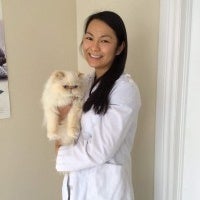 Dr. Lynn Lam
Dr. Lynn Lam graduated from the University of Edinburgh's Royal School of Veterinary Studies in Scotland in June of 2012. Prior to joining the team at Whitehills Animal Hospital in February of 2017, she worked in a small animal clinic just south of London. Born and raised in Toronto, Lynn had always known from a young age that she wanted to become a veterinarian and help animals. She received her Bachelor of Science degree in Bio-Medical Science from the University of Guelph before entering vet school. Lynn has a wide diversity of experience from working with mice in a laboratory setting, lambing sheep in Northern Ireland and working on a dairy farm in Scotland to working with rhinos in South Africa, but she has always known her passion was working with small animals. Lynn enjoys attending veterinary conferences and expanding her knowledge through continuing education with keen interests in feline medicine and preventive care.
Lynn now lives in London with her husband, their two sons, five cats, and two dogs. In her spare time, she likes to read and watch movies. Lynn is a member of the Ontario Veterinary Medical Association, Royal College of Veterinary Surgeons, British Small Animal Veterinary Association, and American Association of Feline Practitioners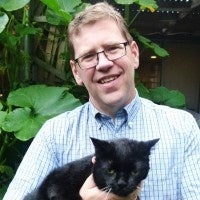 Dr. Tom Oster
Dr. Tom Oster is Whitehills Animal Hospital's "Commander in Chief". Tom graduated from the Ontario Veterinary College in 1989. After graduating, he spent 1 year in a mixed animal practice in Northern Ontario. After a few years of relief work around the province, Tom chose to settle down at the London Veterinary Emergency Clinic. After 5 years at the LVEC, Tom decided to go on the road again. He spent time doing locum and emergency work throughout Canada and Asia before coming back to London and joining the Whitehills team in 2003. He became practice owner in 2004. Tom has a real zest for knowledge and enjoys learning new and innovative things in the veterinary field. Tom found the love of his life on one of his trips to Asia. He was married in 2011 and he and his "witty and supportive" wife, have a "pretty cool" young son and a "sweet, strong-willed" daughter. Tom spends a lot of time with his family and they especially enjoy going to the YMCA together. He is very close to his sisters, nieces, and nephews (both human and furry). Tom also loves cycling and traveling to locations with "bad roads and good people". He is never one to say no to a good adventure.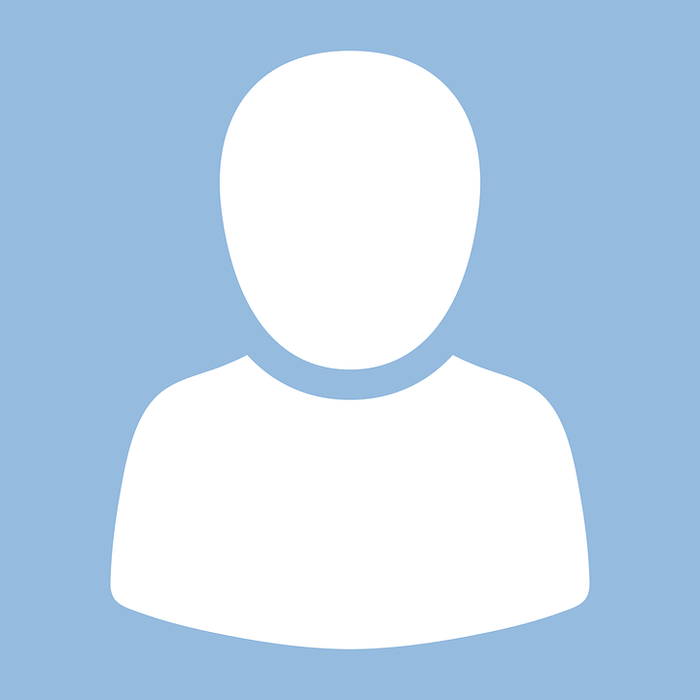 Dr. Nicole Kushner
Nicole Kushner graduated from the Ontario Veterinary College in 1994 and started at Whitehills Animal Hospital in November 2021. Previously, Nicole worked in a wide range of small animal practices in Ontario, Alberta, Singapore and North Carolina.
Nicole enjoys an active lifestyle with her husband and three children. She has a high energy dog named Vika and a cool cat named Elliott. She loves sports, exercise, travel and reading. Nicole is excited to meet all the wonderful pets and their owners at Whitehills Animal Hospital.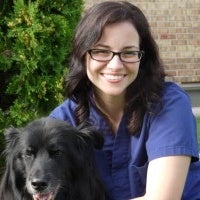 Alonna Dodd
Alonna graduated from the Veterinary Technology program at Ridgetown college in 2002 and passed the Veterinary Technician National Exam the same year. After working at a mixed animal practice near Sarnia for 4 years, she was thrilled to join the team at Whitehills Animal Hospital in 2007. Alonna enjoys reading, baking and spending time with her husband, two children and Standard Poodle "Carly".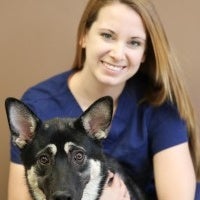 Maria Gulikers
Maria joined the Whitehills Animal Hospital team in November of 2015. She attended college at Northern College in Haileybury, Ontario, and graduated from the veterinary technician program in 2010, and the wildlife rehabilitation program in 2011. When Maria and her husband are not outdoors camping, canoeing or hiking, they are spending time with their two cats Theodore and Winston.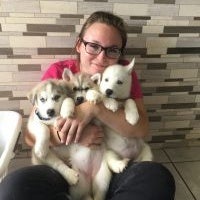 Kendra Coolman
Kendra joined our Whitehills family in July 2018. She grew up on pig farm in Watford where she found her love for animals -- she was always bringing critters home! Kendra went to school at St. Clair College in Windsor, graduated in June 2017, and earned her Registered Veterinary Technician certification. She moved to London in May 2018 and adopted a kitten named Stanley. Kendra enjoys going to the gym, hanging out with friends, and relaxing with Stanley. She has enjoyed meeting many of our wonderful patients so far.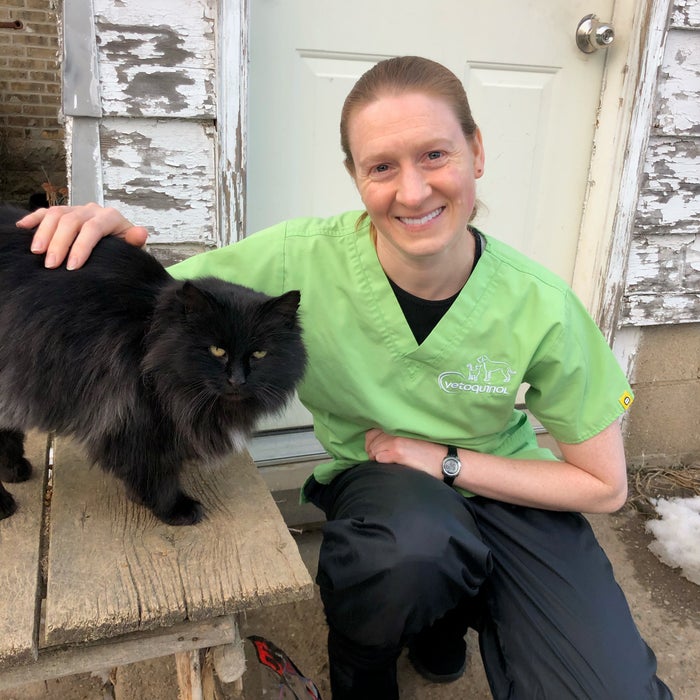 Katie Lambert
2002 was a milestone year in my life: received my diploma in Veterinary Technology from Ridgetown College, passed my exam to become a Registered Veterinary Technician, and landed my first job in a mixed animal hospital.
After 17 years of working in a rural practice, my gaze shifted towards the city of London. In March 2020, I became a member of the fantastic team at Whitehills Animal Hospital, where I continue to exercise my passion for this profession.
My leisure activities include reading, music, and helping my significant other with his hobby farm and horticulture business.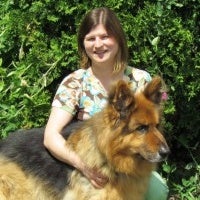 Jessica Reeves
Jessica Reeves started with Whitehills Animal Hospital in 2006. She is the first person you will meet at Whitehills, and she will always greet you with her cheerful smile. Jessica, and her family share their home with a rambunctious cat Vino and German Shepherd Raven.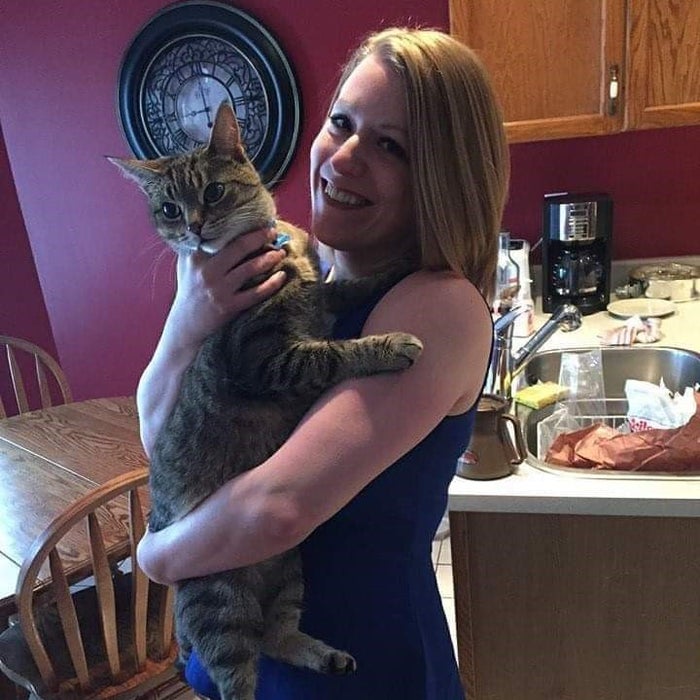 Brittany Schnurr
Brittany joined the Whitehills family in June 2019. She has worked with animals in several environments including pets stores and dog grooming. When she isn't at work, she enjoys spending time with her boyfriend Jeremiah and their animals (Frankie the Husky mix and Houdini the cat). She loves reading, going to concerts and in the warmer months, spending time on the waters of Georgian Bay with her family.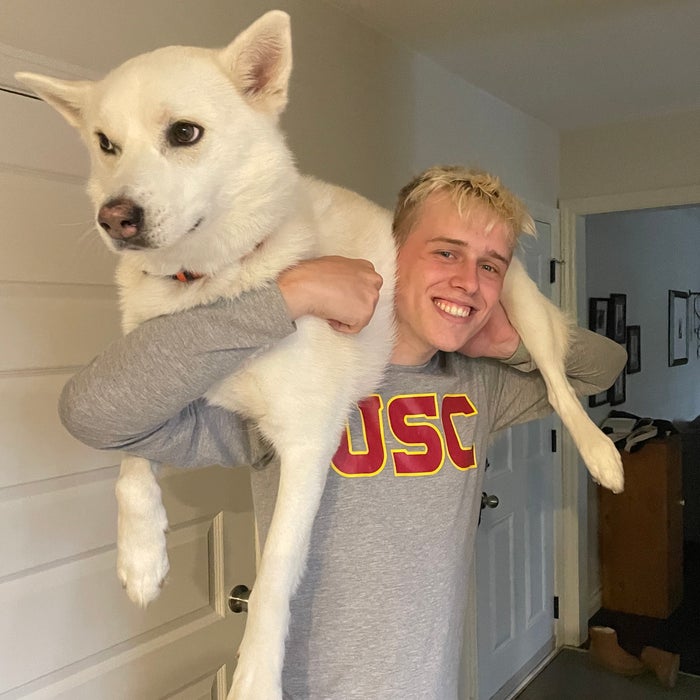 Lucas Veillon
Lucas Veillon is a Kennel Assistant here at Whitehills Animal Hospital. He first joined Whitehills in 2016 as a Co-op student, and came back to the clinic in the fall of 2021 to work full time and gain veterinary experience. He graduated from Trent University with a Bachelor of Science in Biology in the spring of 2021, and will be attending Vet School at St. George's University on the Island of Grenada in 2022. Lucas has 4 cats named Gus, Felix, Milo and Lincoln at home as well as a husky named Lola. When he is not working or in school, Lucas spends his time coaching his sister's soccer team, golfing, skiing, and watching hockey!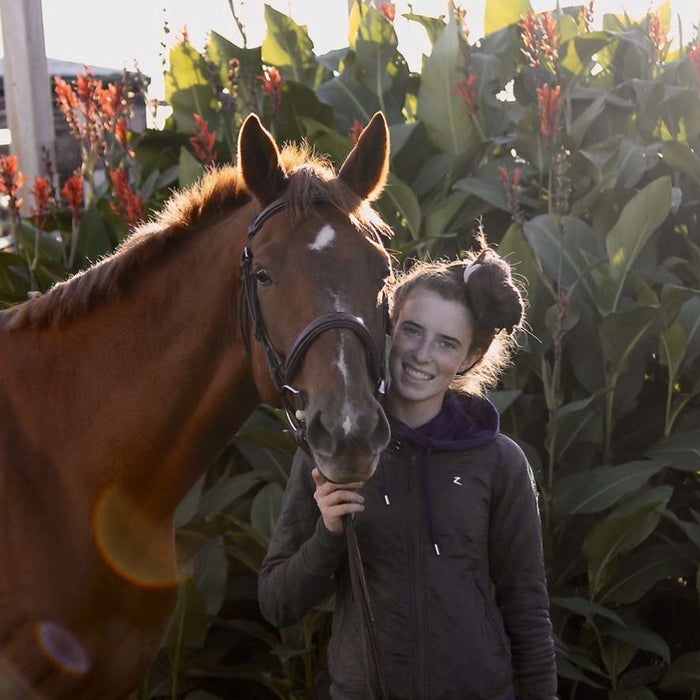 Amanda L.
Amanda Lynch is a Kennel Assistant here at Whitehills Animal Hospital. She started at Whitehills in the fall of 2019. She has a Boston terrier pug named Olivia, two cats, and a horse name Ollivander. Amanda is currently a grade twelve student at Saunders S.S. and hopes to pursue an undergrad in the sciences. When Amanda is not working or at school, she can often be found at the barn or with friends.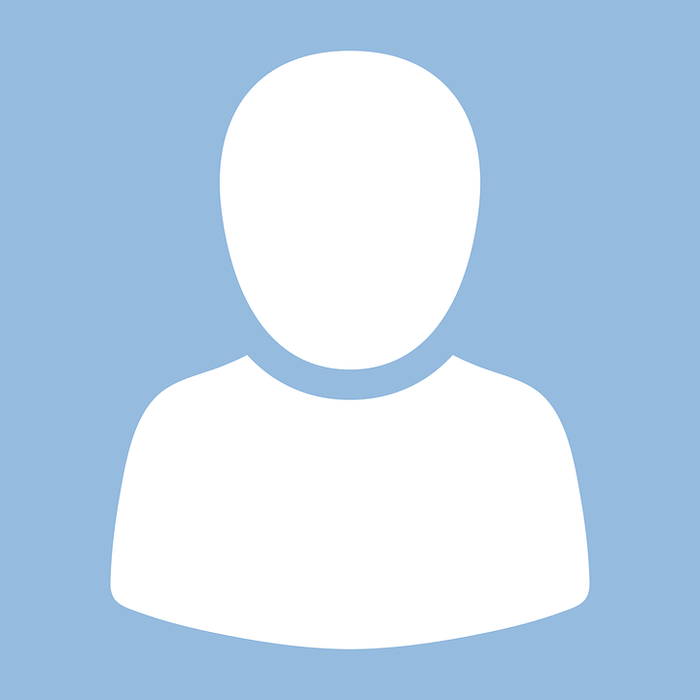 Diana Fitzgerald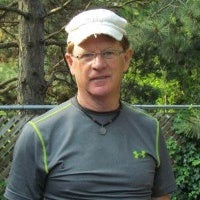 Bill Doran
Bill Doran is the Whitehills Animal Hospital "Jack of all trades". He joined the Whitehills team in 2011. Prior to that, he has had many years of experience in the service industry. Billy enjoys exercise, being active and following politics. He and his wife Jane have a Domestic Short Haired cat named Buster at home and keep busy with their grandchildren, nieces, and nephews.